Gabion Bench-Modern Garden Seats
The use of gabion box under the seats is a very good way to increase the landscape of the seats.
The designer used a metal cage filled with pebbles, topped with polished wood to form two long seats.
The stone cage increases the contrast of the material texture of the upper and lower seats.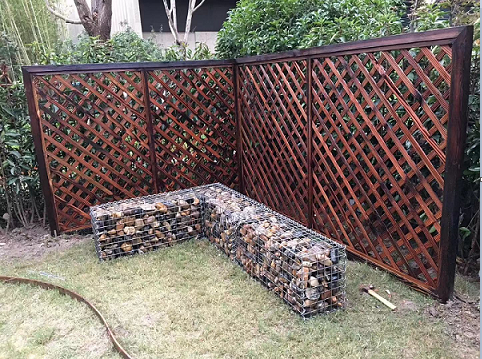 The surface of the seat is a very smooth plane.
The concrete planting groove is a relatively flat plane
And the stone-filled stone cage is another kind of texture plane.